| | |
| --- | --- |
| | |
| The Club was formed in 1883 by canoeists who decided that the Humber Estuary conditions required heavier and more seaworthy craft. Founder members and in particular George Holmes designed Humber Yawls which were originally open boats but by 1900 were equipped with the luxury of cabin accommodation. | "Lapwing" original design plan of a Humber Yawl built in 1899 |
| | |
| --- | --- |
| Pages from the club year books late 1800's and early 1900's. | |
| | These canoe sterned yawls designed by Club members including Albert Strange, George Holmes, G. McLean Gibson and Robert Cole proved to be seaworthy and popular and the Club's influence stretched as far as America. |
The Club's early bases included Hull, Hornsea Mere, the River Hull and Hessle Haven before finally settling at Brough in 1919. Winteringham Haven was added in 1976.
Chart from 1903 of Upper Humber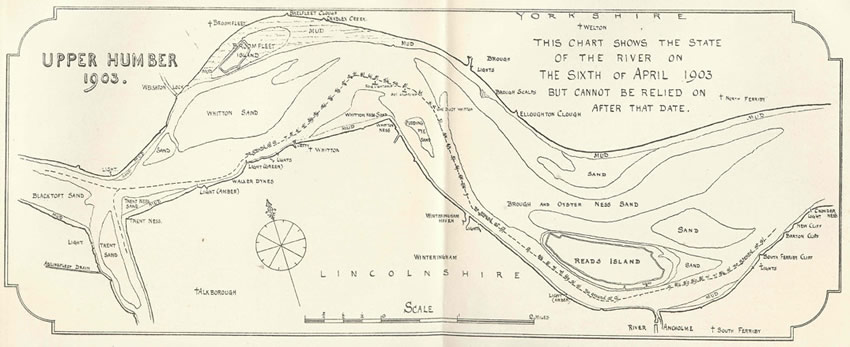 From the move to Brough in 1919 to this day, the Club has encouraged a mixture of racing and cruising. A book on the club's history has been written by member Tony Watts and was published by Highgate Publications in 2005.